I am a little sad that summer is over and it's time to go back to school but on the bright side, back to school means back to school style. I am always excited about all the great back to school teen style trends that each new season brings. So let's take a look at some of the trends in back to school style this year.
This year, it's all about the accessories and one of the hottest trends in back to school accessories is the choker. There are so many different ways you can wear them and they look great worn casually, or dressy, layered or single, with or without a charm and they are so reasonably priced, which makes it easy to stay stylish without spending a fortune! Here are some of my personal favorites: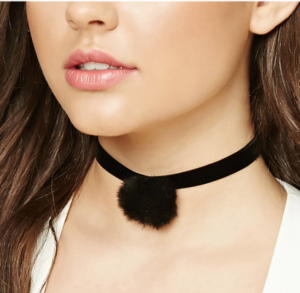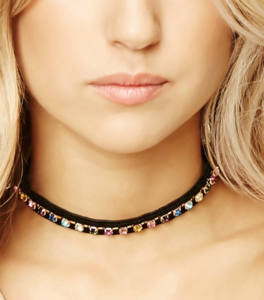 Another hot teen style trend this year is patches! I am in love with Hipstapatch!
Hipstapatch is the brain child of Amanda Glass, a creative 17 year old who came up with the idea when she wanted to decorate a pair of shoes and then quickly realized that the stick on patches could be used to decorate and personalize almost anything, from phone cases and backpacks to jeans and jackets. Each of the patches is hand drawn by Amanda. What I love about the hipstapatches are that you can be creative and design your own looks and accessories that are unique to you. Hipstapatch also has custom patches! Patches are a very hot trend right now on jeans and jackets, and Hipstapatch's cool designs allow you to create your own looks while also supporting a great cause, International Lyme and Associated Diseases Educational Fund (ILADEF). Here are some of my favorite Hisptapatches that I used to decorate my phone and Ipad case.
Amanda could easily be called the trendsetter of this back to school season, with many designers and clothing companies following her lead, take a look at some of the great jeans and jackets featuring patches for back to school!
JEANS WITH PATCHES
JACKETS WITH PATCHES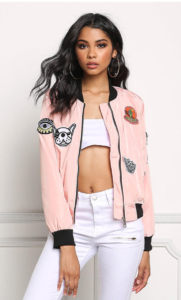 Here are two of my favorite jackets I picked up in NYC this summer.
All of these cool new trends will make heading back to school in style a breeze! Make sure to check out part two of my back to school style trends blog series featuring button down mini skirts and the off the shoulder dress!
Thanks for reading and as always….
KEEP SPARKLING!
XOXO,
HARLEIGH
Thought for the day….I just read the tragic story about 13 year old Daniel Fitzpatrick who committed suicide because he was being bullied. With most of us heading back to school, myself included, this is a sober reminder of how much pain bullying can inflict. Ending bullying starts with us…if you know someone who is being bullied, take a stand. See something, say something. Be a friend to someone who needs it, you could just save a life.