It's hard to believe the Holidays are right around the corner. I love this time of year, not just for the presents, I love all the lights and the festive decorations. If you are like my parents, you might be struggling with what to buy your teen for Christmas (or Hannukah) this year. So I thought, this is a great time to blog about some great gift ideas for teens (are you reading this Mom & Dad?). We are not hard to shop for but a few times over the years my parents, and probably yours too, have gotten me something that is still hanging somewhere deeply hidden in the back of my closet. Nope, I can't get rid of it because that would seem ungrateful so it hangs there, waiting to be pulled out when I am asked, hey whatever happened to that sweater I (or Aunt Myrtle, or Grandma) bought you last year? Let me just start with a few things NEVER buy your teen…..
A sweater with any type of animal or ornaments on it, no poodles, or reindeer, or candy cane sweaters…..just no, not ever, please
Fuzzy thick socks-while they seem cute and warm, they just are not useful and they take up way to much room in my sock drawer
Craft kits of any kind-we are way too old for making plastic beaded bracelets (unless your teen goes to EDM festivals)
But don't worry there are plenty of great gifts to give your teen this year that hopefully they will love as much as I do, and won't break the bank!
Let's start with the basics- I love PJ's, here are some of my favs from this season:
H&M Flannel PJ's
Pink Thermal Leggings
Ruffled Plaid PJ Shorts Forever 21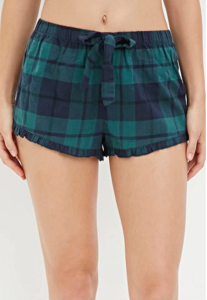 Gingham Flannel PJ Set Forever 21
This year, Faux Fur is very on trend for teens, here are some of my favorites:
Red Faux Fur Bomber Style Jacket
Red & White Faux Fur Jacket-Top Shop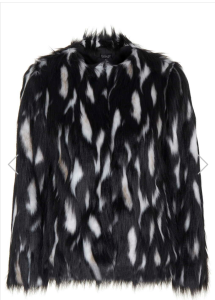 Boho Peacock Print Mid Length Faux Fur Coat from ASOS
Olive Longhair Faux Fur Bomber Jacket from ASOS
You can never go wrong with scarves!
Here are some great styles from one of my favorite boutiques, Pink Slip, and you can use my promo code to receive a 10% discount: HarleighPSrep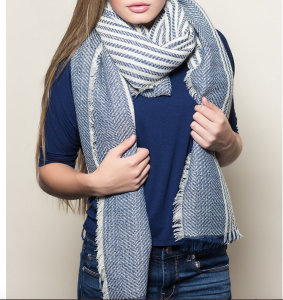 I always love to get accessories, whether it's a statement necklace, or a bangle, here are some of my favorites this year:
BRACELETS
NECKLACES
I love Alex & Ani Bangles too! You can choose a bangle with special meaning and they are stackable so it is something you can add to for your teen for special occasions:
Charming Charlie also has a great selection of bangles and jewelry, here are some of my favorite stocking stuffers:
They also have some great cuffs:
And of course, I love a great handbag too, here are my holiday recommendations for your fashionistas:
I love love love this bag from Steve Madden, it's a great style and is very similar to the Stella McCartney Bag, but at a much more reasonable price:
And I love this canteen style from Steve Madden too!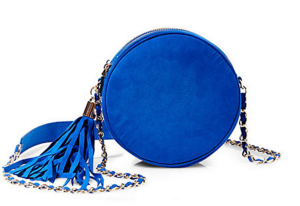 And this Chanel Inspired bone and black quilted purse
And you will hit it out of the park with this black fringe purse:
As the holiday season rolls on, I will be posting more Harleigh Hearts Holiday Wish Lists blogs with my favorite picks for gifts for your teen (or me, again Mom & Dad are you reading this?) I hope you will find it helpful!
Thought for the day…..who doesn't love to get presents? Unfortunately, there are a lot of kids that will not find any gifts under their tree this year. My Mom always says, if you are blessed, then try to be a blessing to others, so with that in mind, I hope that this holiday season you will consider donating to one of the many great charities that assist families during the holiday season. It doesn't have to be a huge gift, but every little bit helps, so please consider donating a gift or a few dollars to help another person this season, after all, it is the season of giving!
KEEP SPARKLING-
XOXO
Harleigh