I have a confession….I have a SERIOUS shoe addiction. I need an intervention. I can not resist a great pair of shoes. As a teen style blogger, shoes are something that I believe can make or break a look. With prom season here, I thought it would be good to talk about all things prom, from dresses, to shoes, accessories and hair.
There are two things that are important to keep in mind when choosing a shoe for prom, the first being comfort and the second being the look and style of the shoe. A prom shoe should be comfortable. You are going to be wearing it all night, starting with pictures and dinner before prom, dancing at prom and possibly the after parties. I would recommend a shoe that either has a platform, which will give you height with support, a wedge, or a shoe with a thicker heel. These three types of heels will provide support, which means more comfort. I know what you are thinking…..you want strappy stiletto and think it may be impossible to find a stylish gorgeous shoe that comes in platform, a wedge and or a thicker heel, well, think again…..
My favorite shoe designer for the 2016 prom season is Marc Defang. Marc Defang has been creating jewelry and shoes since the late nineties and he is the go to designer for formal shoes. His shoes are beyond gorgeous and since we all know I love bling it is no surprise that these are my favorite prom shoes of the season. His stunning handcrafted shoe designs are truly a work of art, truly statement pieces. He also creates gorgeous handbags to match. Marc Defang has also managed to achieve the perfect balance of comfort and beauty. The options are limitless for the colors and types of stones used on the shoes including ombre, pearls and larger stones. March Defang shoe designs are available in high heel, platform, wedge, low rise heels, sandals, peep toe pumps, peep toe wedges and even flats. Here are some of my favorites: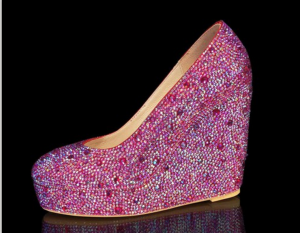 There are even some great kitten heel styles: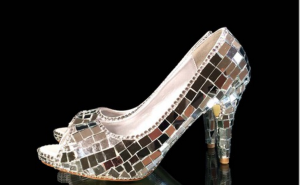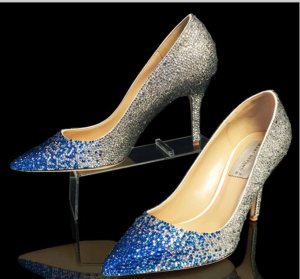 Marilyn Monroe once said, "give a girl the right pair of shoes and she can conquer the world." I couldn't agree more! There is no end to the beauty of a Marc Defang designed shoe, which is why I am voting Marc DeFang the prom shoe designer of the 2016 season, and remember these shoes will be something you will own forever and that you can wear over and over again!
At the end of this week, I am off to New York for Fashion Week! I am really excited to attend some shows and I have a few other exciting things happening so make sure to check out my blog next week for some of the hottest trends for the fall/winter season from the runway.
Thought for the day- true beauty is not defined by perfection, if it were, no one would be beautiful because nobody is perfect. We all have flaws or things about ourselves that we wish were different or that we could change. Don't waste time focusing on what you think is wrong with you and focus on all the things that are great about you. If you don't see how amazing you are then nobody else will see it either so don't hold yourself to some image of perfection that you think defines beautiful. You are beautifully unique just the way you are.
Thanks for reading and as always……
KEEP SPARKLING!
XOXO
Harleigh