It's time for the second installment of Harleigh Hearts Holiday Wish List! I hope you all had a wonderful Thanksgiving! Now that Thanksgiving is over…..the countdown to the Holiday shopping season has begun! As I mentioned in my previous blog, I know that my parents, and probably yours too, may struggle with what to get their teen for the holidays. This blog, I thought I would step out of my comfort zone, which is talking about style trends and gift ideas for teen girls and add some gift ideas for teen guys! I happen to have a brother who is a teenager. The last thing he wants to do is spend his free time shopping for clothes, but there have been more than a few times in our house that we are going somewhere as a family and suddenly he realizes that he has outgrown most of his clothes, because usually his outfit of choice is sweatpants and a t-shirt. Parents, this is your chance to get your son some great gifts for the holidays that won't break the bank and that look great too! And for my girl readers, this is your chance to get your boyfriend out of those sweatpants for once!
Guys, if you are reading this…..please, step put of your comfort zone too! Most of us girls would love to see you show up for a date wearing something that says you put a little effort into looking your best. We put effort into how we look for you….how would you feel if every time your girl showed up she had on sloppy sweatpants and an old t-shirt that looked like she dragged it out of her hamper? Think of this gift guide as a win win for you. You don't have to go shopping yourself, which we know you hate and your girl will appreciate the effort. So let's get to it…..
Things to NEVER give your teen son as a gift:
DVD gift sets-these days Netflix is his best friend
Pimple cream or any type of skincare….no explanation needed, if your son needs any of these items, this should only show up in his bathroom, unannounced and never discussed.
Any Axe products-ok this one is selfish, he will probably love it but us girls are dying from over exposure to the Axe bath guys are taking! Let him purchase these himself, hopefully he will use less if he has to buy it!
Ok, now that we have talked about what not to buy, let's take a look at some style ideas that will make great gifts for teen guys. When I styled these looks, I tried to keep in mind that getting super dressed up is just not practical, I put together looks that can pass as both casual and dressy, which will make your teen happy, and are a huge step above sweatpants, which will make the rest of the world happy……
The Casual Guy
Date Night- Guy
Now let's take a look at some gift ideas for your teen daughter (again….MOM, DAD, are you reading this?) In my previous Wish List blog, I focused more on outerwear, accessories and PJs. This week I wanted to offer some gift ideas for outfits. Here is the truth, these days most girls my age are looking at the trendsetting teen celebrities for style inspiration, think Kendall Jenner, Gigi Hadid, Taylor Swift and Selena Gomez. While most of their looks include high-end designer clothes, it is totally possible to get fashionable outfits at a much more reasonable price. (Somewhere my Dad just breathed a sigh of relief) So let's take a look:
Date Night-Girl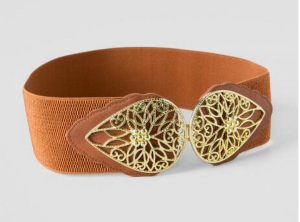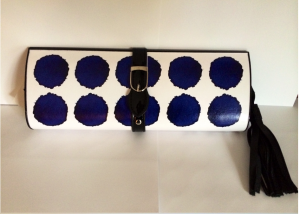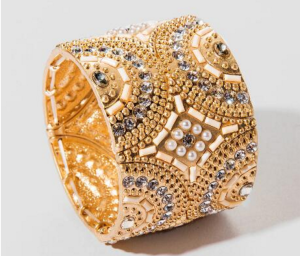 Celebration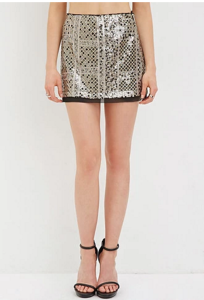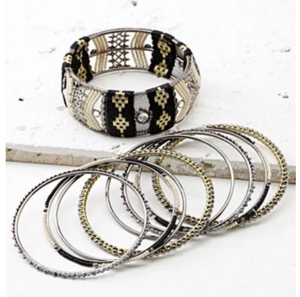 I Love this dressed up look, perfect for Holiday parties!
As I created these looks for gift ideas I also tried to make it easy on the gift giver by using one or two retailers for the outfits and accessories, with the exception of the gorgeous barrel bag.  The gorgeous barrel bag was designed by Peach Carr, who was a contestant on two seasons of Project Runway (and Project Runway Allstars).  Peach Carr is an extremely talented designer who lives in the Chicago area and has been a featured designer in several fashion shows, including the Art of Fashion during Chicago's Fashion Week.  I met her at an event and fell in love with her adorable clutch purse designs. Make sure to check out her website, www.peachcarrdesigns.com!
Thought for the day…..sometimes keeping it simple is the best choice, whether it's the outfit you are wearing or while you are out shopping this holiday season. The holidays can be stressful, just like choosing the perfect outfit. Don't overthink it and don't overdo it. No matter what you are wearing, simple or over the top glam, those who matter will love you for what is underneath. Same thing goes with gift giving. How much you love someone is not proven by the amount of money spent on a gift. The best gift is time spent with the people you love this holiday season.
Thanks for reading and as always…..
KEEP SPARKLING!
XOXO,
Harleigh