I have said it before…I'll say it again….I am a sparkly girl! That is just one of the many reasons I love this time of year. Holiday parties are a great time to get dressed up. This holiday season I am loving the look of sequins, tulle and in a carry over from my favorite fall style trend, faux fur (ok, ok I love sequins, beading, crystals any time of the year). I love the idea of mixing so many different textures and fabrics and seeing where it takes me. Think vintage glam ballet boho couture. When I was styling the looks for this blog my theme was: style is who you are as much as what you wear. Each of us are so many things rolled up into one person, and that is what makes each of us unique, so experiment and look at style the same way, try taking different elements of styles that you like and put them together to see what you can create. So here are some of my favorite styles for this holiday season:
Photography: Stephanie Pana Photography
Styling: Harleigh Hearts
Hair & MUA: Breaunna Marie Bruce
All items in this look are available at Rue 21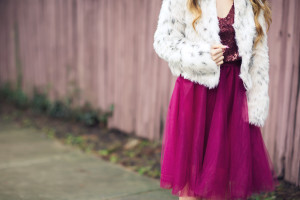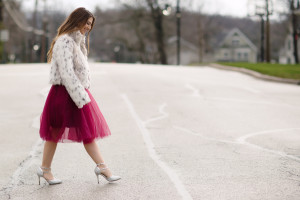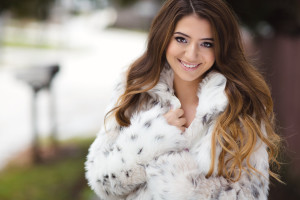 THIS IS A KARINA GRIMALDI DRESS AVAILABLE AT DASH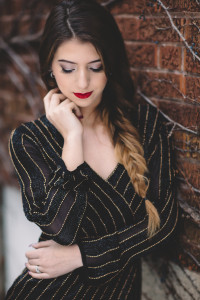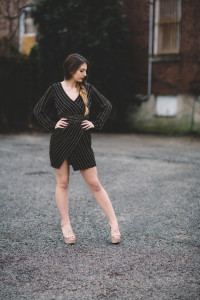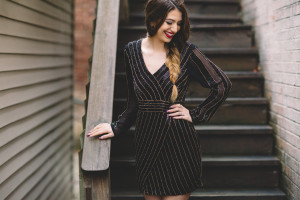 THIS DRESS IS FROM THE BALMAIN AND H&M COLLABORATION AND UNFORTUNATELY IT'S SOLD OUT WORLDWIDE BUT I FOUND A GREAT ALTERNATIVE FROM H&M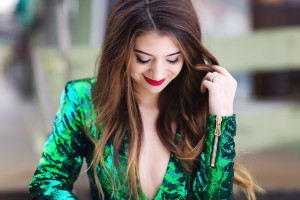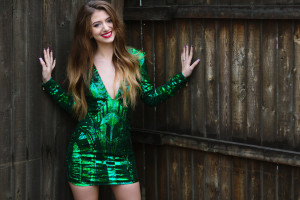 It's hard to believe that the year is almost over. As I look back over the last year, it is really hard to believe all that has happened. I followed my dreams, started this blog, began modeling, did a teen gift ideas segment on the You & Me show, walked in my very first fashion show, competed in three pageants and met some really wonderful people and amazing designers and photographers along the way. If you had asked me last year at this time I could never have imagined how incredible this year would be for me. I am just a regular girl, I have dealt with the same issues as every other girl my age. I have had bad hair days, guy problems, girl drama and the occasional bad test grade. BUT….I followed my dreams this year and took chances. I totally stepped out of my comfort zone in so many ways. I feel like I have grown so much and can't wait to see where the next year takes me. I suppose now is a good time to announce that I was offered and accepted an internship for the 2016 prom season with the world famous Mac Duggal design house. I am BEYOND excited for this incredible opportunity and to tell you the truth….I am still pinching myself! Then, I am off to New York this summer for two weeks learning from the editors, photographers and stylists at Seventeen magazine. I hope that I can inspire other girls to follow their dreams, you never know what you can do until you try and the only person that can stop you is yourself.
Happy Holidays and Happy New Year and as always……
KEEP SPARKLING!
XOXO,
Harleigh